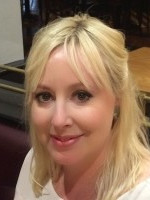 Amelia Cook
Specialist cancer nurse, Breast cancer nurse specialist
20 - 25 years experience
About me
Senior Clinical Nurse Specialist, a special interest in Breast Cancer and advanced knowledge across all cancer specialities. A wealth of experience in supporting individuals and their families who are living with or have been affected by cancer and holistically, empowering and supporting them to achieve confidence, self esteem and an improved quality of life, with an enhanced feeling of well-being.
Together, we can talk through options, choices and goals and find the answers you need. You will begin to feel confident about your recovery whilst optimising and restoring the best of you.
Services I offer:
'Prehabilitation' assessment, providing information and practical advice to improve your strength and tolerance of treatment before you begin.
End of treatment assessment, in support of recovery, receive practical advice to manage the long-term effects of cancer treatment and recommendations for helpful services and resources.
Problem-solving session, an opportunity to talk to a qualified cancer nurse if you have specific concerns or questions and would benefit from one-to-one advice and support.
Education, Qualtifications and Experience
24 years experience in Oncology, both in the NHS and
private sector.
Oncology Specific courses and training for nurses, spanning 24 years.
Attendance of up-to-date international seminars and symposiums.
Cutting edge knowledge of clinical trials and current gold standard leading treatments within the field of Oncology.
Up-to-date knowledge of treatments soon to be available.
leading educational seminars within the Oncology Nursing
field.
Published co-author of the ABC of Breast Cancer by Palmieri et al.
Nominated by Zenith Global for services to Breast Cancer (2019)
Languages I Speak
English
Professional Memberships
NMC
RCN
Member of the British Fertility Society.
UKONS member
Services & Prices
Follow-up consultation
£30.00
A planned follow-up session following your initial appointment with the specialist cancer nurse.
30 min
Initial consultation
£60.00
A one-to-one session with a specialist cancer nurse. After an initial assessment understanding your needs and goals, the specialist cancer nurse may recommend a course of sessions.
60 min