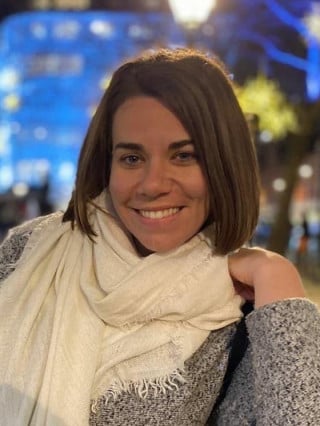 Chloe Cruickshank
Specialist cancer nurse, Gastrointestinal cancer nurse specialist
5 - 10 years experience
About me
I am a highly motivated oncology nurse specialist with experience spanning almost 10 years in New Zealand and the United Kingdom, both in independent and public sectors.
I have held various roles between acute hospitals, outpatients and the community settings which have allowed me to gain an indepth understanding of the entire pathway each patient faces with a cancer diagnosis.
My main points of interest include those living with gastrointestinal cancers, mainly of the bowel and pancreas. My extensive experience with the different modalities of treatment allow me to provide comprehensive support and advice to my patients not just while they undergo these, but beyond the hospital as people readjust to life after cancer treatment.

Services I offer;
'Prehabilitation' assessment, providing information and practical advice to improve your strength and tolerance of treatment before you begin.
End of treatment assessment, in support of recovery, receive practical advice to manage the long-term effects of cancer treatment and recommendations for helpful services and resources.
Problem-solving session, an opportunity to talk to a qualified cancer nurse if you have specific concerns or questions and would benefit from one-to-one advice and support.
Education, Qualtifications and Experience
Bachelor of Health Science in Nursing (Auckland University of Technology)
Postgraduate Certificate in Advanced Nursing Practice with a Major in Adult Cancer (University of Auckland)
Living with Metastatic Breast Cancer Module (The Royal Marsden)
Management of Patients Living with Liver Disease (Kings College)
Languages I Speak
English
Professional Memberships
Royal College of Nursing
Nursing and Midwifery Council
National Colorectal Cancer Nurses Network
United Kingdom Oncology Nursing Society
Services & Prices
Follow-up consultation
£30.00
A planned follow-up session following your initial appointment with the specialist cancer nurse.
30 min
Initial consultation
£60.00
A one-to-one session with a specialist cancer nurse. After an initial assessment understanding your needs and goals, the specialist cancer nurse may recommend a course of sessions.
60 min