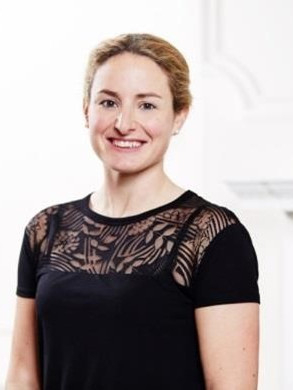 Louise Malone
Physiotherapist
15 - 20 years experience
Next availability
3 November 09:00
About me
Louise Malone is an award-winning Consultant Physiotherapist in Oncology Care.
Her experience spans all types and stages of cancer and she is passionate about delivering exceptional care. Patients particularly value her highly supportive and empathetic approach, empowering them to achieve the highest quality of life at every stage – before, during and after treatment.
Louise has a specialist interest in post operative care, fatigue management and exercise prescription to prevent and overcome treatment related side effects.
Services I offer;
Cancer/Treatment related fatigue management programme: A thorough assessment of your daily routine and fatigue levels to formulate a practical plan to pace and manage daily activities.
Exercise programme and advice: An exercise programme based on your current level of activity, exercise goals and treatment regime. You will be advised on what exercise to do, when to do it and at what intensity, therefore minimising treatment related side effects and maximising your function before, during and after treatment.
Post-operative care management: Initial assessment to address post-operative soft tissue and scar tightness (including cording), range of movement limitations and progression of exercise to return to exercise/function following an operation.
Treatment related aches and pains: A comprehensive assessment, diagnosis and rehabilitation programme to address the effects of your treatment (including hormone treatment) on your muscles and joints which may present as weakness, pain, tightness, stiffness, pins and needles/numbness (peripheral neuropathy).
Breathlessness management: A gentle, structured session to address any shortness of breath or breathlessness experienced following diagnosis and/or treatment.
General musculoskeletal: A comprehensive assessment and rehabilitation programme if you have experienced a loss of strength, deconditioning or a specific musculoskeletal problem.
Education, Qualtifications and Experience
Qualified Physiotherapist (MSc) with over 15 years experience in the Oncology field within private practice and NHS.
Post-graduate Acupuncture and Pilates Qualifications.
Pioneer in developing and setting standards and best practices for physiotherapy oncology care including Breast, Neuro, Lung, GI and rehab pathways.
Published work in leading journals incl the British Medical Journal.
Regularly write for and advise different organisations and charities on their information for exercise and fatigue in the cancer setting.
Additional information
www.louisemalone.com
Registered with
Aviva
Cigna
Healix
WPA
Languages I Speak
English
Professional Memberships
Member of the Chartered Society of Physiotherapist (MCSP)
Member of Health Care Professionals Council (HCPC)
Member of the Acupuncture association of Chartered Physiotherapist (AACP)
Member of Physiotherapists in Exercise Oncology
Services & Prices
Follow-up consultation
A planned session following your initial appointment with your physiotherapist.
30 min
Initial consultation
£135.00
A one-to-one session with a specialist oncology physiotherapist. After an initial assessment understanding your needs and goals, the physiotherapist may recommend a course of sessions.
60 min