Lymphoedema therapy
.
Individualised support and knowledge-sharing about the swelling which can occur after cancer treatment; meet with a lymphoedema specialist to self-manage and keep your lymphatics healthy after cancer treatment, while caring for your skin and preventing further lymphoedema.
A lymphoedema specialist can help if:
You are hoping to gain a greater level of knowledge and control about swelling so you can self-manage using lymphoedema exercises and massage, taught by a lymphoedema nurse.
The support we give:
Perci lymphoedema specialists offer individualised support to those experiencing swelling, whether that be swelling of the limb, breast, torso, head, neck or genital areas. They are also able to advise on minimising the risk of lymphoedema, self-management of symptoms through massage or compression garments.
Read more
Read less
FAQs
What can a lymphoedema specialist help me with?
A lymphoedema specialist has extensive training in cancer and non-cancer related lymphoedema. They can help control and manage the symptoms through exercise (including yoga), compression garments, skin care and self massage techniques.
What happens in an online lymphoedema appointment?
A perci lymphoedema specialist will take a history of your cancer treatment, and will provide individual, tailored advice to enable you to manage your lymphoedema or reduce your risk of developing lymphoedema.
Does my cancer treatment put me at risk of developing lymphoedema?
Some cancer treatments can put you at increased risk of developing lymphoedema. After seeing one of our specialists you will be informed why you are (or aren't) at risk, how to minimise this risk and what to do if you notice any symptoms of swelling.
Learn more
Close
Mary Woods
Lymphoedema specialist
Over 30 years experience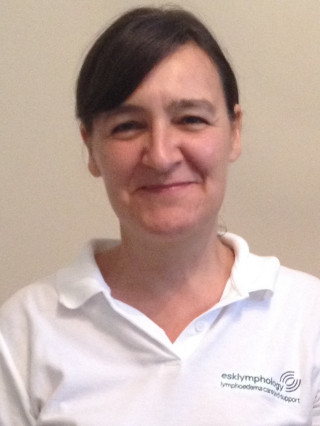 Dr. Anne Williams
Lymphoedema specialist
Over 30 years experience